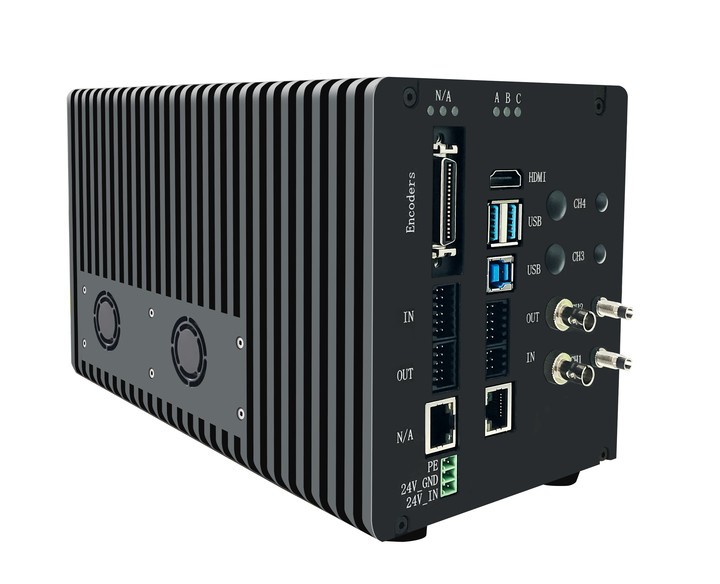 As the leader of domestic spectral confocal technology, Liyi Technology has been sharpening a sword in spectral confocal technology for several years to break the blockade. The developed embedded spectral confocal displacement sensor G series adopts advanced FPGA+CPU hardware architecture and other technologies self-developed and combined with high-intensity LED light source, innovative prism spectrometer patent design, high sensitivity detector and FPGA high-speed processing, so as to achieve ultra-high real-time, ultra-high integration, rich interface and other characteristic product attributes.
New product explosion point:
● Increased detection efficiency several times: ultra-high sampling speed up to 33000Hz
● High real-time: FPGA hardware to achieve sampling, support a variety of analog output
● Good detection effect of low-reflectivity objects: ultra-high-intensity light source, ultra-high-intensity prism spectrometer
● Rich industrial interfaces: Ethernet, EtherCAT, RS485/RS422, etc
● Encoder or grating ruler synchronous position information acquisition: up to five axes
● Independent work: Support independent operation, with data validity determination function, ready to use in industrial field
New features:
FPGA high-speed processing, microsecond response speed, 7KHz\15KHz\33KHz sampling frequency
● Analog output -10v~+10v,0~10v,0~5v, convenient for high real-time application
● Rich communication interface - Ethernet, EtherCAT, RS485/422, etc
● Supports multiple sets of high-speed GPIO ports
● Up to 5 axis encoder frequency division trigger, high speed position latch
● Dual channel, can take 2 probes, support different types of probe mix and match
● High light intensity, innovative prism optical design (patented prism spectrometer products, linearity improved by more than 200%, light energy utilization improved by more than 200%. In the same case, the larger the lens aperture, the more light energy will be collected.)
●SDK, with rich application functions
● High integration: integrated light source, communication block, encoder and other modules
New product upgrade
The emergence of this new product stems from the continuous root accumulation of vertical instrument in spectral confocal, embedded spectral confocal G series in the structure, material optics and other aspects of the special optimization design, so in the stability, accuracy, speed and other performance has been comprehensively improved.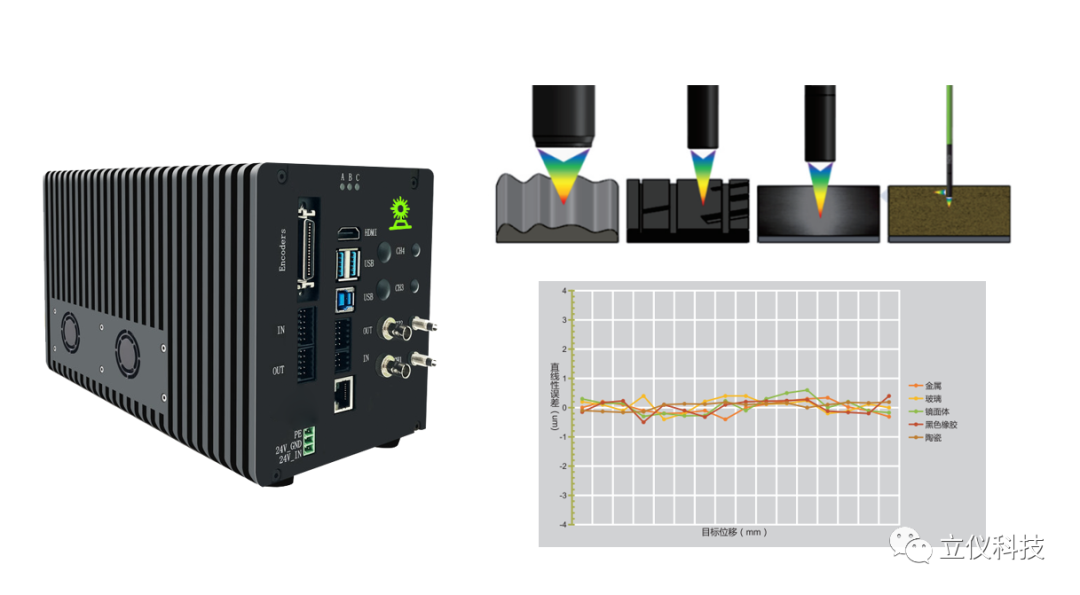 Compared to the previous sampling frequency of 33000Hz sampling speed, and support for a variety of analog output, the G series has a high-intensity light source, ultra-high-intensity prism spectrometer, even in the face of low reflectivity of the object is still good detection. Support independent operation, with data validity determination, industrial site immediately used.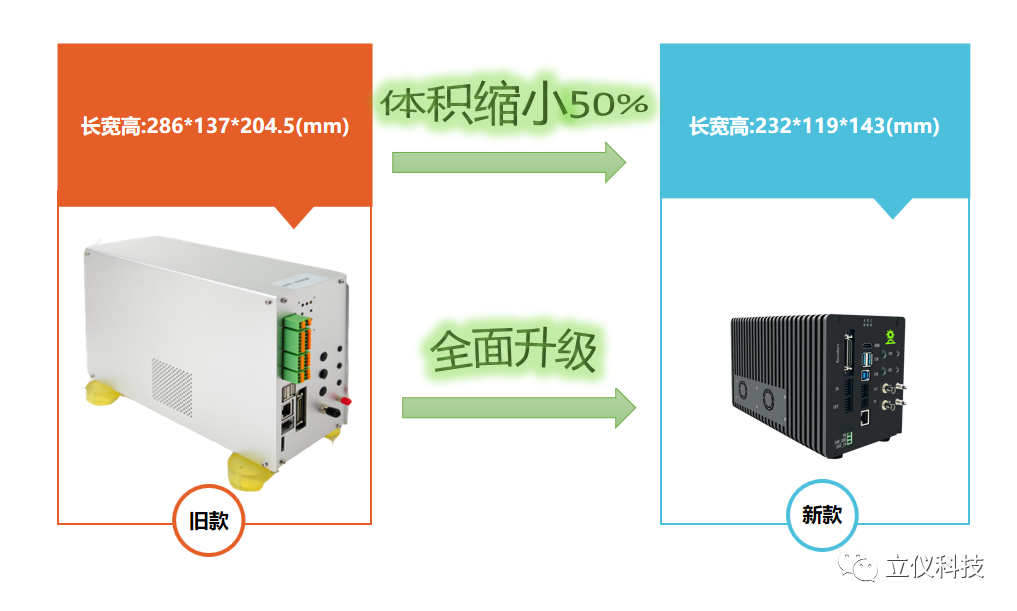 Industry example application
● Electronics and semiconductor industry
● New energy industry
● Lens and glass industry
● Coating industry
● Laser processing industry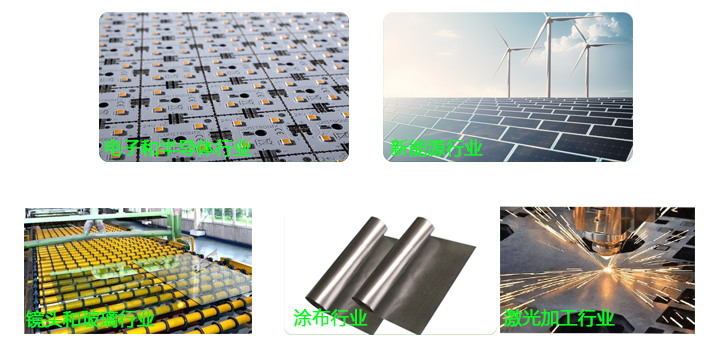 Product parameter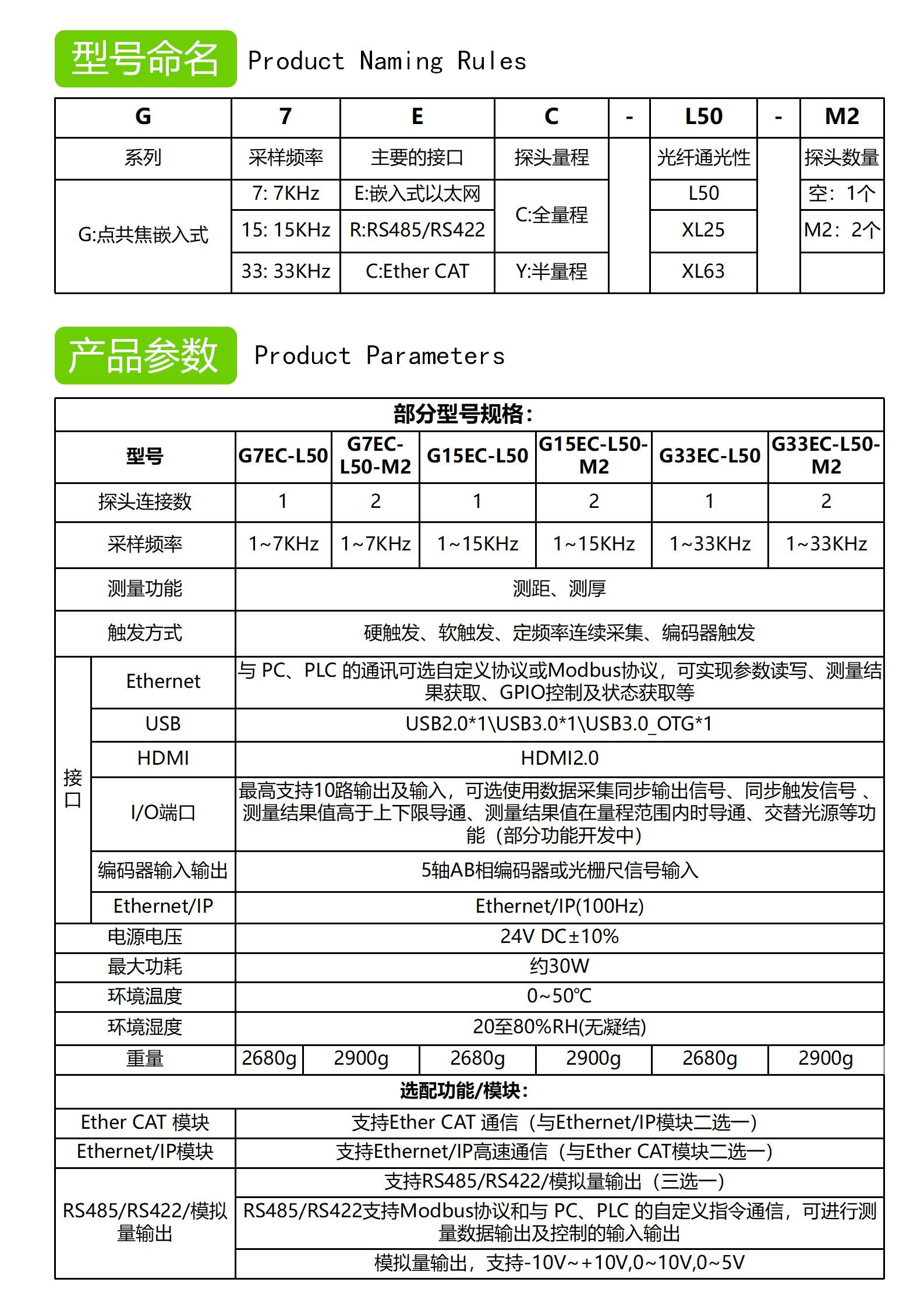 As a domestic precision optical private high-tech enterprise specializing in the production of spectral confocal displacement sensors and their supporting equipment, the emergence of spectral confocal embedded sensor G series, further Liyi technology product series, in the future, Liyi Technology will continue to forge ahead, and continue to introduce more products to meet professional customer applications.